Primary 4: Unit 1 – Spelling Tests and Games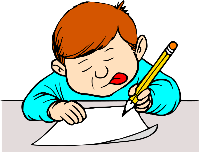 This is the word list that the students have to spell and be able to use for this unit from Let's Go 4.
VOCABULARY LIST – Click here for flashcards

beach ชายหาด
bucket ถังน้ำ
camp อยู่ค่าย
cold หนาวเย็น
cool เย็น
fishing rod คันเบ็ด
flashlight ไฟฉาย
foggy มีหมอกมาก
helmet หมวกนิรภัย
hot ร้อน
humid เปียกชื้น
mitt ถุงมือ
mountain ภูเขา
newspaper หนังสือพิมพ์
rain ฝน
skateboard เสก็ตบอร์ด
sleeping bag ถุงนอน
sunglasses แว่นกันแดด
sunscreen ครีมทาผิว
swimsuit ชุดว่ายน้ำ
tennis racket ไม้ตีเทนนิส
tent เต็นท์,กระโจม
towel ผ้าเช็ดตัว
warm อบอุ่น
weatherman นักพยากรณ์อากาศ
PRACTICE
Are you ready to practice? Matching Words 1 | Matching Words 2 | Just a Minute Game | Guess the Word Game | Wordsearch 1 | Wordsearch 2
SPELLING TEST
Dictation: Unit 1A | Unit 1B
Read and Remember: Unit 1A (1-5) | Unit 1B (6-10)
The weatherman said it is going to rain
I need a mitt and bat to play baseball.
Don't forget to take sunglasses and sunscreen when you go to the beach.
Yesterday it was cold but today it is hot.
I want to go camping in the mountains when it is warmer.
Take a swimsuit and towel with you to the swimming pool.