Welcome to the e-learning website for Sriwittayapaknam School in Thailand. This website has been designed for our own students to learn English at school and at home. All of our students go up to the computer room twice a week. Once for their regular computer lesson and once for an e-learning lesson using this website. The Primary 6 students go up three times a week as they have a special e-learning lesson to prepare them for the O-NET national exam. Students from other schools are welcome to use this resource for free.
เว็ปไซต์นี้เป็นของโรงเรียนศรีวิทยาปากน้ำ สมุทรปราการ จัดทำเพื่อการเรียนการสอนในวิชาภาษาอังกฤษ เพื่อให้นักเรียนได้ทบทวนบทเรียนที่ได้เรียนมา และได้เรียนรู้เพิ่มเติมได้ทุกที่ จนกระทั่งประชาชนและนักเรียนโรงเรียนอื่น ๆที่มีความสนใจที่จะเรียนรู้พื้นฐานภาษาอังกฤษ www.English-Room.com
The next English Exam is on Thursday 25th July 2019! Are you ready?
GRADES
GRAMMAR
TOP 10
POPULAR LINKS
ALL ABOUT ME
LISTENING
Please post comments about The English Room in our guest book.
John Evans from Bangkok: This is a really good resource to help Thai students prepare for O-NET. Many thanks for making it available to other students in Thailand. Not just your own. If possible, please make more of the quizzes available as worksheets that we can download. Thanks again and keep up all of the good work that you do!
Kolly Cool from Thailand: It's amazing! I have been using it for two years now to prepare my students from grade P3 -P6. My students have had an awesome experience passing the O-Net exam without stress and scores pretty good.
Yvonne Centa from Pordenone, Italy: Hi, I'm a private teacher, I teach English and German languages I really find useful your website. It's well organized and it gives many ideas and materials. Thanks a lot.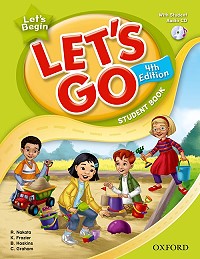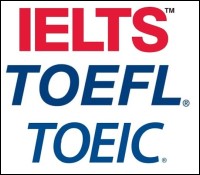 We are also preparing our primary students for national and international English exams such as O-NET, IELTS and TOEIC.
เรียนรู้ และฝึกทำข้อสอบ TOEIC ได้ที่นี่ | เรียนรู้ และฝึกทำข้อสอบ O-NET ได้ที่นี่
Free Downloads ดาวน์โหลดฟรี >>>
MORE LINKS: Student Videos |
FACEBOOK: Sriwittayapaknam School | Intensive English Program (IEP)
The English Room has an average of 5,500 visitors every day from many countries around the world. If you are one of those people who are finding our website useful, please let us know in our guestbook. Thanks.