Learn English for Primary 5
เรียนภาษาอังกฤษสำหรับนักเรียนชั้นป.5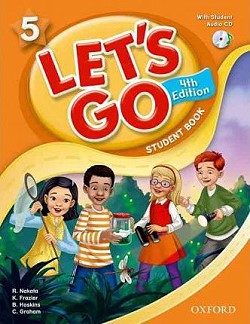 UNIT 1: How Much Food?
UNIT 2: Comparing Animals

 Comparisons 01
UNIT 3: Last Weekend

 Past Tense: Weekend 01


 Past Tense: Weekend 02
UNIT 4: Activities
UNIT 5: The Future
UNIT 6: Fun in the Sun
UNIT 7: The Senses
UNIT 8: New Experiences
This page is for English students in Primary 5 at Sriwittayapaknam School in Thailand. Other students from around the world can use this resource for free.
LET'S GO TEST แบบทดสอบ
Units 5 and 6
Units 7 and 8
HANGMAN – Term 1 | Term 2
WORDLISTS รายการคำศัพท์
CONVERSATION QUESTIONS


ข้อสอบจากบทสนทนา
READING EXAM  

 ข้อสอบการอ่าน
FLASHCARDS  บัตรคำ
SPELLING แบบทดสอบการสะกดคำ
Unit 3A |
Unit 5A | Unit 5B
Unit 6A | Unit 6B
Unit 7A | Unit 7B
Unit 8A | Unit 8B
DICTATION เขียนตามคำบอก
Unit 4A | Unit 4B
Unit 5A | Unit 5B
Unit 6A | Unit 6B
Unit 7A | Unit 7B
Unit 8A | Unit 8B
PHOTO QUIZ คำถามจากภาพ
33 |34 | 35| 36 | 37 | 38 | 39 | 40
MATH WORD PROBLEMS
โจทย์ปัญหาคณิตศาสตร์

01 | 02 | 03 | 04 | 05 | 06 | 07 | 08
MAZE QUIZ
Reading & Listening
Kantapat 01 | Listening
Tanawat 02 | Listening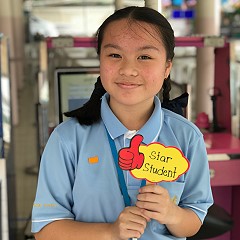 Star Student: Mhai (P5/1)

PRACTICE GRAMMAR TESTS
แบบทดสอบการฝึกไวยากรณ์

 PAST GRAMMAR EXAMS
ข้อสอบไวยากรณ์
Practice
EXERCISES
All About Thailand and the World
Past Tense Conversations
All About Me
CONVERSATION
Text for listening